Find the answers you need
Support Database
How do I move my site to the WordPress platform?
You can move between all our Linux, WordPress and Windows Platforms using the Platform Transfer icon inside My20i.
To do a platform transfer:
Login to My20i.
Select the Platform Transfer icon from the homepage.
Select the package you would like to transfer and then select the WordPress platform icon.
Confirm the Hosting Package Type you want the package transferring to.
Select Begin Transfer.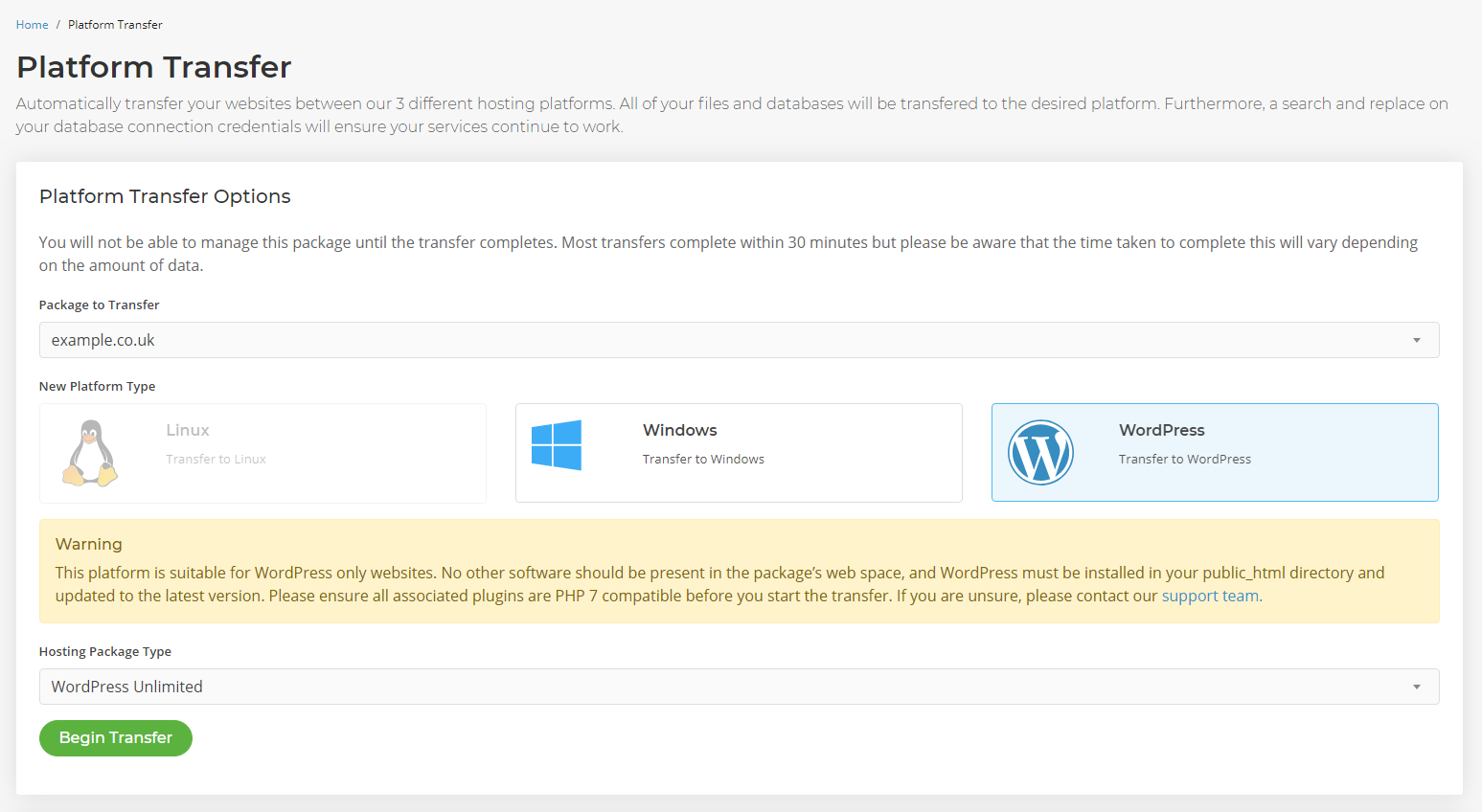 Note: Before performing a migration to the WordPress platform, please note the following requirements:
WordPress must be installed in the website root. That is, the WordPress install sits inside the public_html folder.
The WordPress install (including all plugins and themes) must be compatible with at least PHP 7.0, we currently support the latest version of PHP 8.1 across the platform
The webspace must not contain any software or code that does not belong to WordPress
Any subdomains or additional domains must be pointing to the same WordPress install and hence configured as a WordPress Network (Multisite)
A platform transfer will also cause the DNS records on our nameservers to be reset, to ensure the package points towards 20i services. You will need to reconfigure any external DNS records after the platform transfer completes.
Related content you might like:

What are the Free Tools with WordPress Hosting?
How to force HTTPS on your Website?
What is WordPress?
wp-config.php - What you need to know